Now it's possible to integrate Matterport Virtual Tours and Youtube videos inside hauzd interactive 3D Solution.

Both platforms will open INSIDE hauzd app, without opening a new browser or making the user to switch apps

Matterport is the standard solution to capture existing 3D Spaces
and youtube is the most popular social media based in Video Streaming.
Using this new feature, we can use hauzd to connect all the marketing information for your project in order to make sales process more efficient, organized and faster.

How to integrate:

In the updated editor (.196 or newer) we will have new props in "Node Blueprint" and "Hierarchy" sections. From there, you will be able to add "MATTERPORT ID" and "YOUTUBE ID" props
Step by step

1. Create the forms in Admin panel, go to your project Manage→Forms. Proceed creating 2 new "forms", youtube and matterport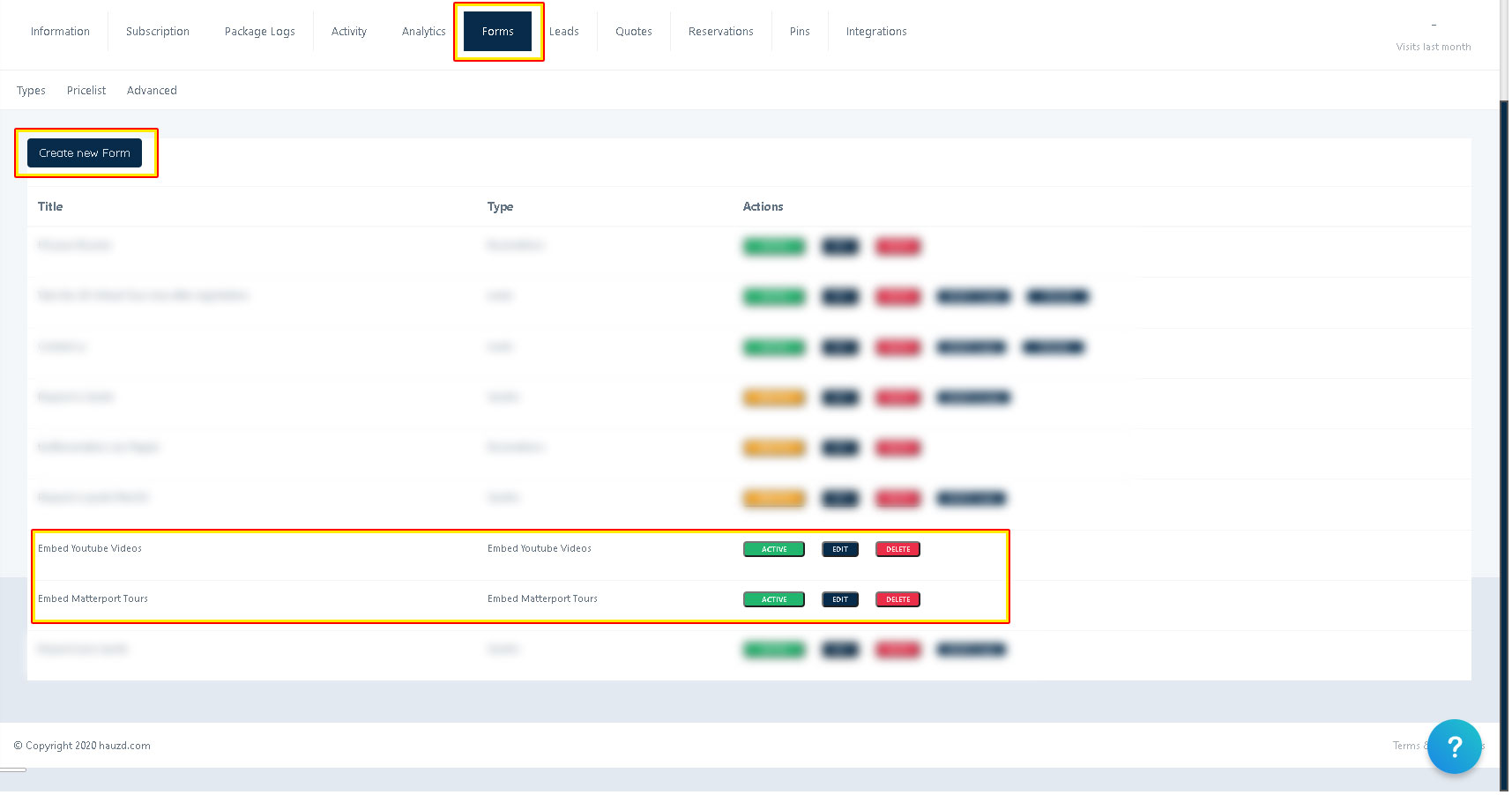 2. In Node Blueprint (By type) or Hierarchy (by unit), open the node you need and add the desired property "MATTERPORT ID" or "YOUTUBE ID"


Property added to a HIERARCHY node
3. Save your project in the editor. File→Save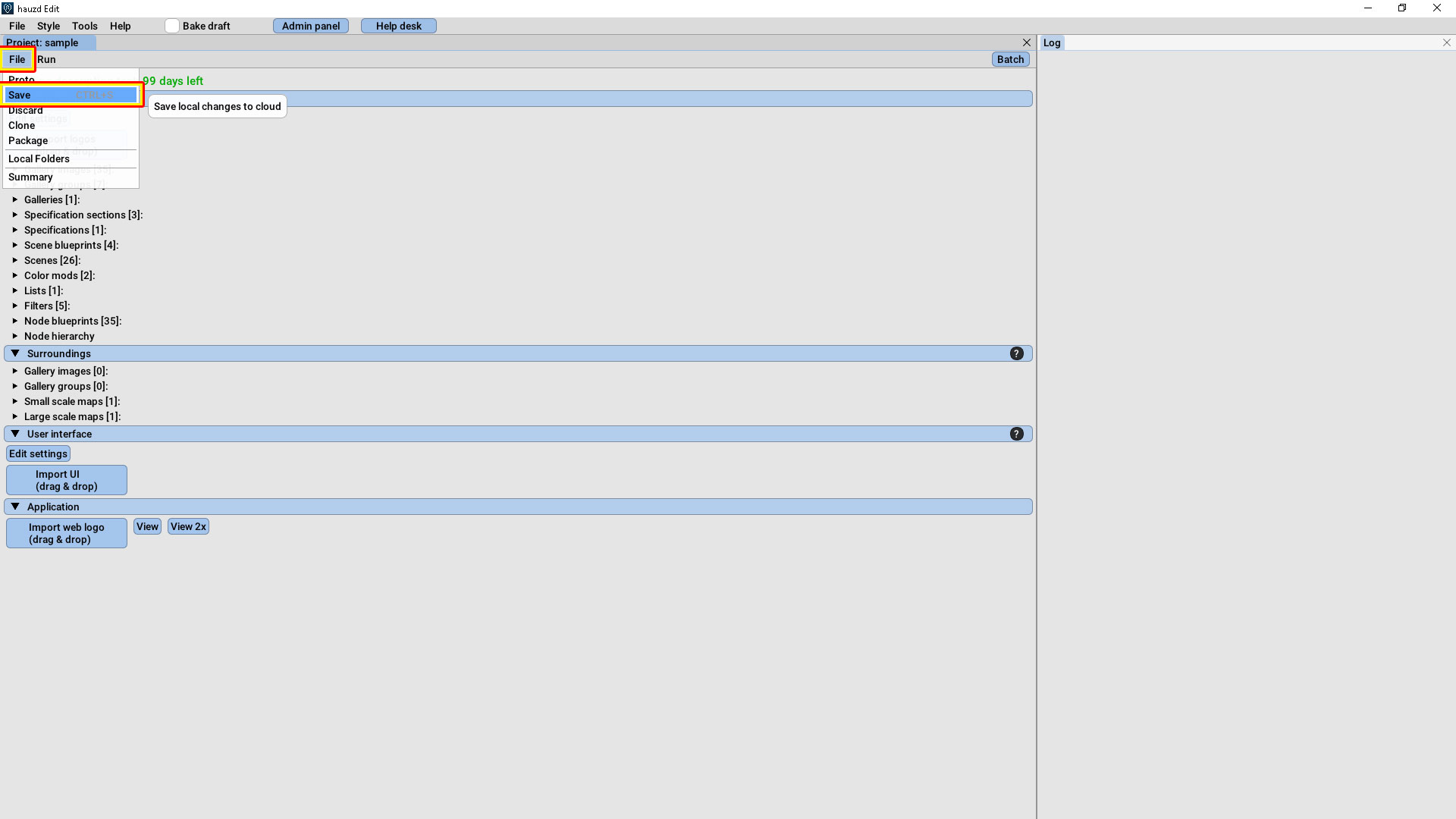 4. After saving, the new fields will be available in the admin so you can input the proper values. This value must be ONLY the ID of the media;

How to get the id?

For both media, Matterport and Youtube, we will copy only the alphanumeric characters that are located after the = sign

In the case of the following examples,
everything that is in RED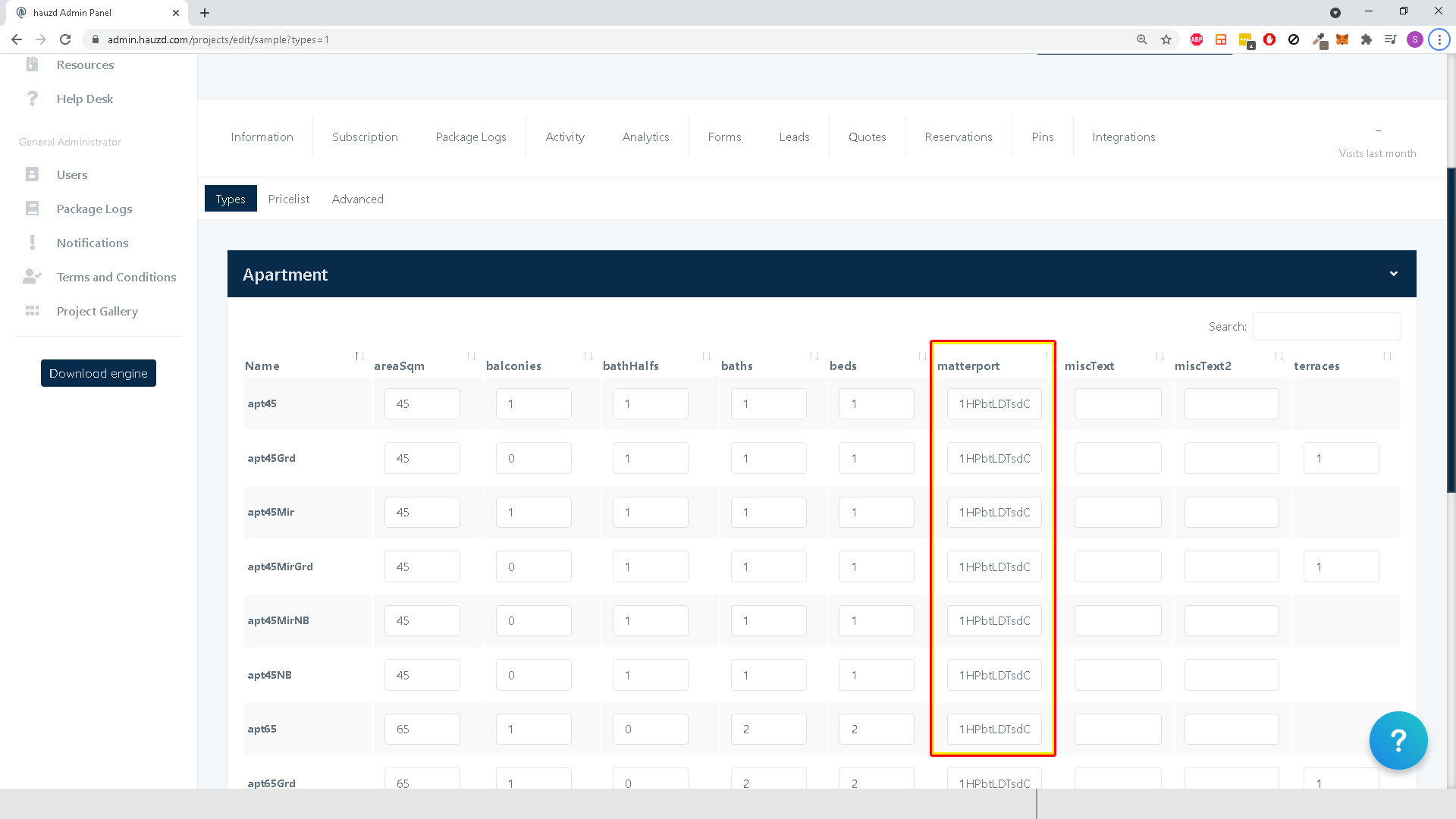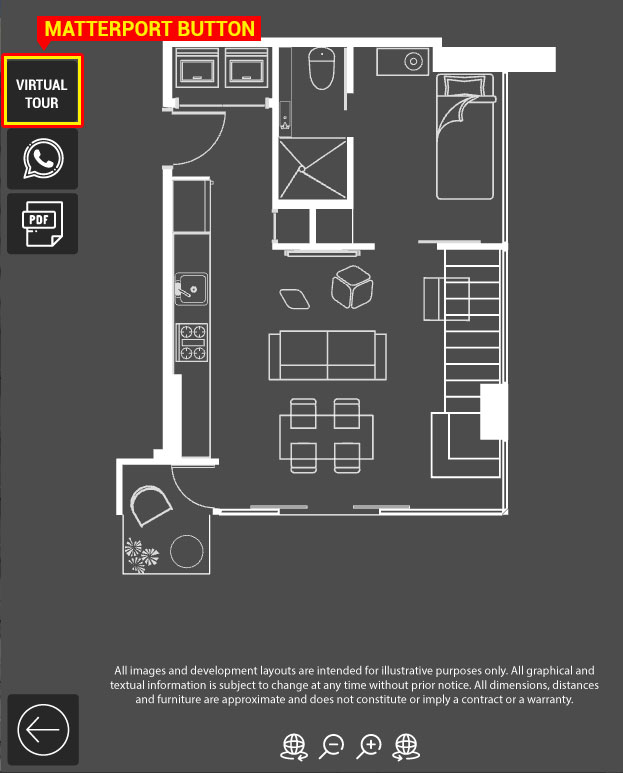 Youtube: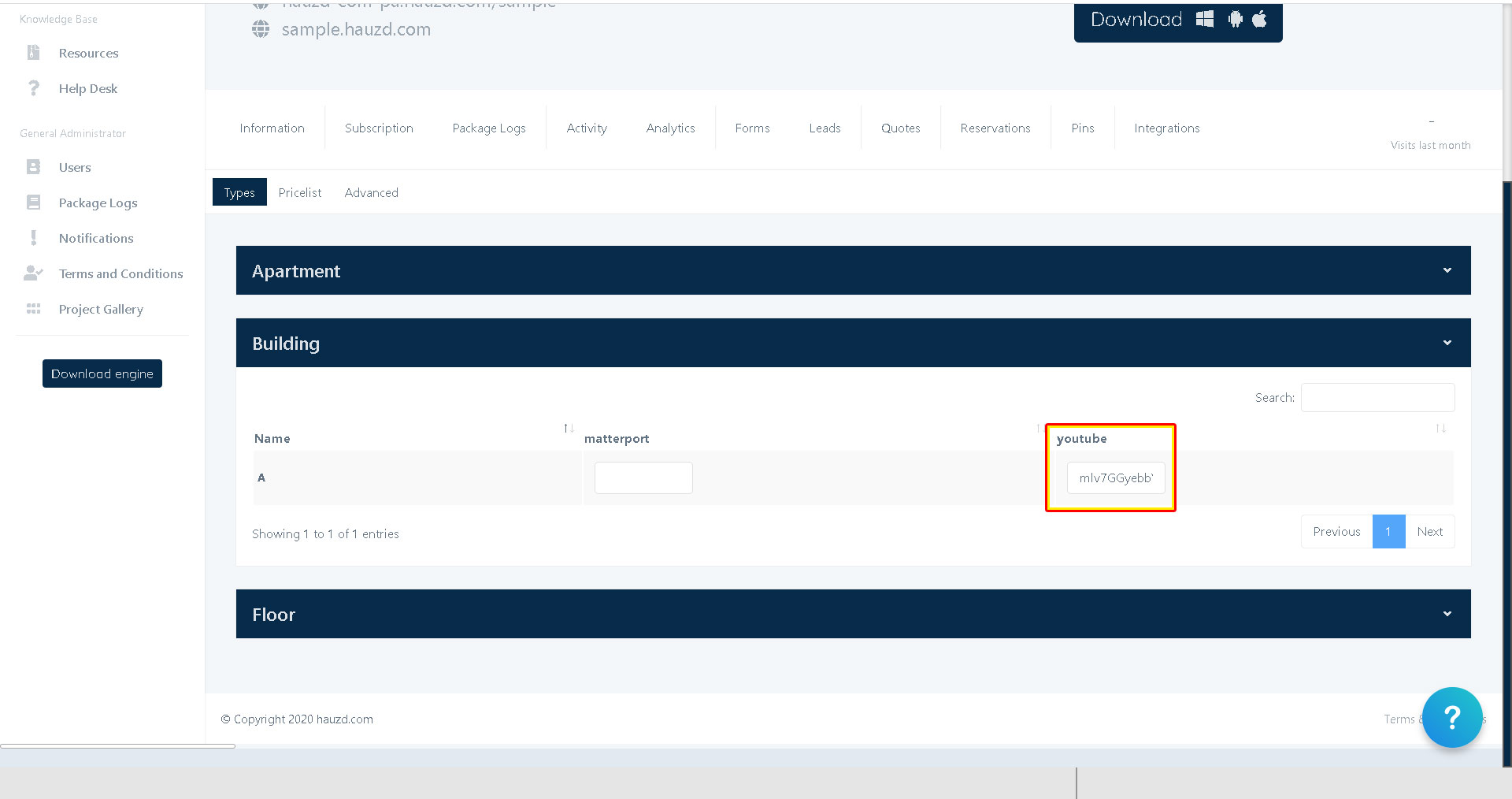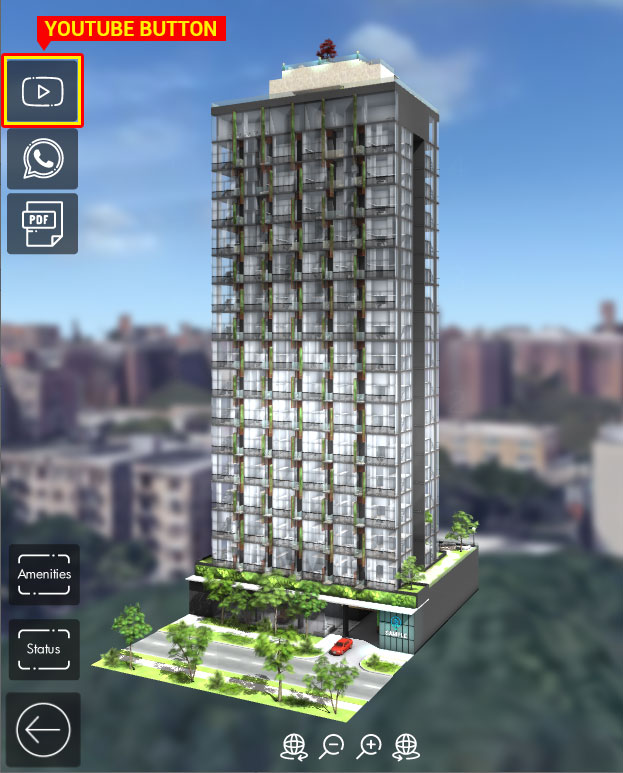 IMPORTANT:


Matterport and Youtube links will ONLY display if the unit IS available, so if you need to implement it in a building for example, you MUST add the property STATUS and set it to AVAILABLE in ADMIN PANEL
Both platforms will open INSIDE hauzd app, without opening a new browser or making the user to switch apps